Arta Store - Mashhad
Arta Store - Mashhad
We are pleased to announce the grand opening of Arta store in Mashhad.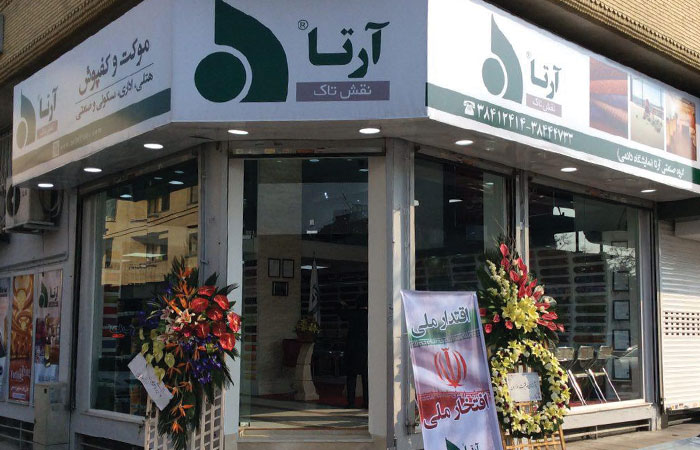 On March 2017, Arta store was opened with special ceremony in Mashhad.
The store is aimed at provide the best and easiest of the Arta products, including all kinds of hotel and project carpets, wallpaper, artificial grass, wood flooring, stone and tile floors and various types of parquet, with modern and elegant design for arta consumers.
Arta store is located in a convenient and easy-to-find location for the well-known Arta customers, and our dear Mashhadi compatriots. You can easily checkout our new products and make a safe and easy purchase experience in a relaxed atmosphere.
If you decide to change the decoration of your place of residence or work, we suggest consulting with us and do not miss Arta's experts at this show.

Picture Gallery
Location
No. 5, Felestin Boulevard, Razavi Khorasan Province, Mashhad, Iran